The holidays are for celebrating! This season take your whole family (21+) on a road trip to 18 different vineyards! The 290 Wine Shuttle in Fredericksburg takes you to some of the best wineries on the highway where you can participate in tastings, meet the winemakers, and enjoy life's simple pleasures.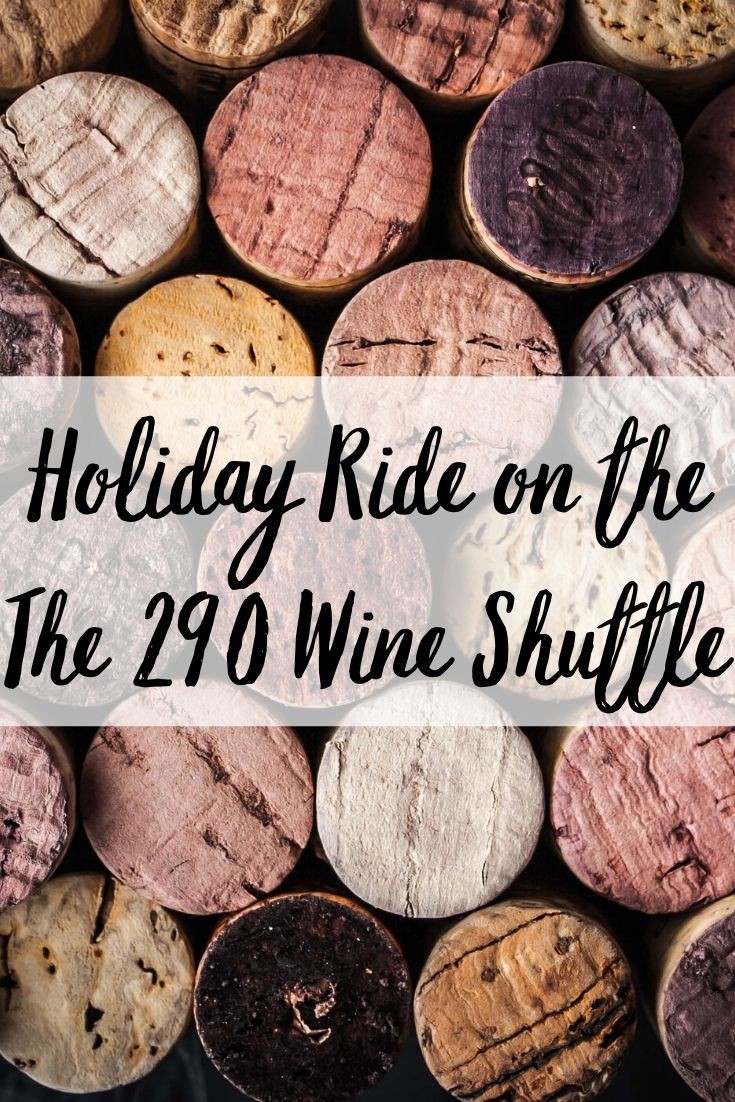 Take A Holiday Ride On The 290 Wine Shuttle!
When the holidays roll around sometimes we need something new and exciting to do. Dinner can be too much pressure and if you are looking for a way to take your family out of the house and get them feeling great with some wine and exploring…we have just the perfect idea! The 290 Wine Shuttle will take you on a road trip to 18 different vineyards all with their own tasting packages and events for the holidays. These are some of the best wineries in the region and you can meet the winemakers, learn more about the process of making wine, and of course pick up a little history of the area too.
The 290 Wine Shuttle is an idea for 21+ so it's not family friendly if there are children involved! Another great idea is to take your friends or coworkers on this trip! It's a nice way to relax and unwind, let someone else worry about the schedule, the driving, and the planning. You can just kick back and enjoy the company of those around you. During the holidays I feel like this is something we miss out on when we are working hard to be the perfect hostess or host!
Want to learn more or get tickets. Check out the 209 Wine Shuttle website here.
Want to call Houston 'home'? | Houston Apartments | Pet Friendly Apartments in Houston
The Place at Green Trails is a great place to call 'home'. We strive to create communities that people want to come home to at night. If you are looking for apartments in Houston you won't do better than one of our MCLife communities. We have great features, upgrades, and amenities that you just won't find in other apartments in this city!
Not to mention that we're completely pet friendly. We have no breed or sizing restrictions…ever. You can come as you are with your furry four legged members included. It's never a sneak attack with pricing and we'd never dream of asking you to choose between your pets and amazing place to live.
Give us a call today and we can tell you more about what sets us "apart" from other apartments!
Houston Living | Adventures in Houston:
Living in Houston is amazing! There's so much to see and do. If you are a local and you just need some inspiration to get out there and explore…we can help. If you are visiting from out of town for the holidays or something else…we can help! Here are some awesome posts about things to see, do, and experience in Houston. If you can get out there and have some fun what could be better. There are pet friendly events, family friendly activities, and even romantic getaways for the couples! Something for everyone to enjoy.